Arid Puzzle
A downloadable game for Windows, macOS, and Linux
Arid Puzzle is a puzzle game based on Camp Shepherd (https://meanwhile.itch.io/camp-shepherd) and Cosmic Express (https://draknek.itch.io/cosmic-express), that are two simple games that I love.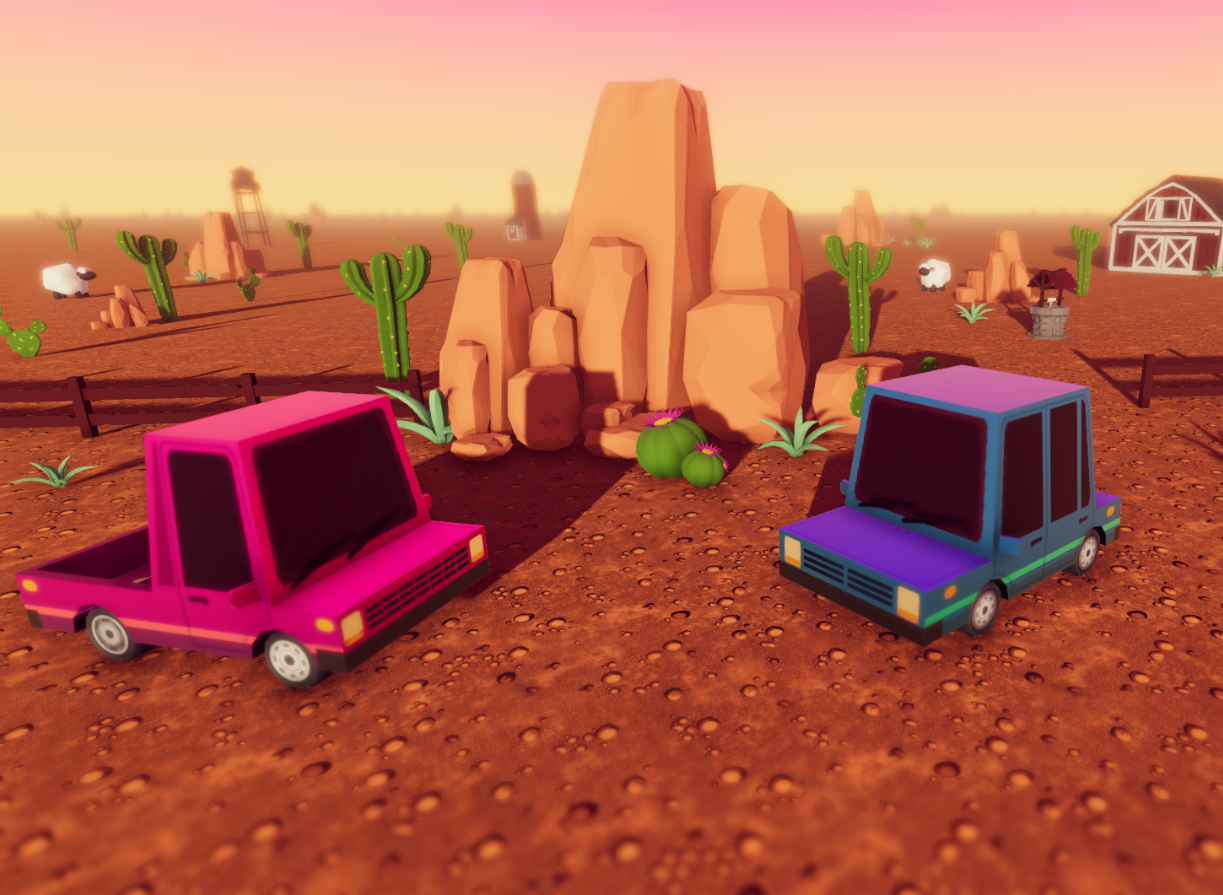 Move the cars and sheeps to their respective places and have fun trying to do it. Do your best to make sharp turns to improve your time, try to use as few steering areas as possible and don't forget to give a ride to the sheeps!
Now we have 24 levels for you to feel what's coming and a bonus gift for when you complete the last one. Please, feel free to give any feedback.
Thank you, have a good game.
Please fill in this form after playing the game: https://forms.gle/4SBVTLjmEH7V1bsn9

I used these assets:
https://devilsworkshop.itch.io/3d-low-poly-car-game-asset-pack-vehicles-free
https://quaternius.itch.io/lowpoly-farm-buildings
https://runemarkstudio.itch.io/poly-desert

Install instructions
Just download, unzip and open the ProjectCar.exe
Download
Comments
Log in with itch.io to leave a comment.
Hey, how did you create this game? I really liked this path change. how did you do that?
Hello, i found this game very nice. I think some changes will make this game even better.
I get hit a lot on plant and rock, if you increase array size that will make game more pleasant.

When a level is finished, show panel with start and add 'retry' button will be nice.

Show objectifs to have 3 starts in play mode on top side will give player more fun to play.

Last but not least speed up while car is moving.

Hey! One of the creators of Camp Shepherd. I really like the addition of the sheep and how you can't stack towers for crazy sharp turns, really balances the game.
Here are two of my cheeky solutions: https://imgur.com/a/bQ7F5AN
Filled! I really enjoyed the game!